Add SVG from Adobe Illustrator
How to add SVG code
You can use an SVG as your logo or icon; simply paste the SVG code in the SVG text field in the Theme Editor (where applicable).
The SVG code should be valid.
Make sure your code starts with <svg> and also ends with </svg>.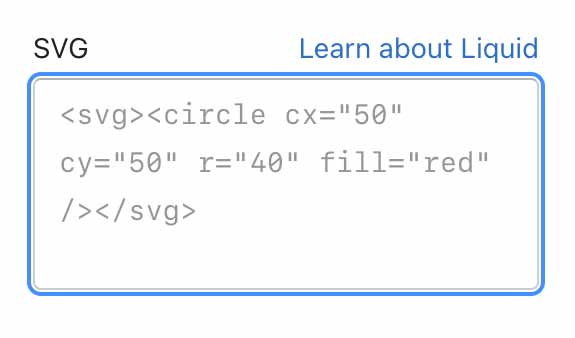 Add SVG from Adobe Illustrator
Step-by-step instruction
Go to Adobe Illustrator
Select the object you want to get the SVG code for.
Copy (⌘ + C on Mac or Ctrl + C on Windows).
Go to Shopify
Click on the box where you can paste the SVG code
Paste (⌘ + V on Mac or Ctrl + V on Windows).
Remove everything before <svg.