What is the Grid section?
The grid section allows you to add a grid with up to 3 blocks. The blocks can be:
Article
Image with text
Page
Product
Video
Layout styles
Use the Layout style option in the grid settings to change the layout.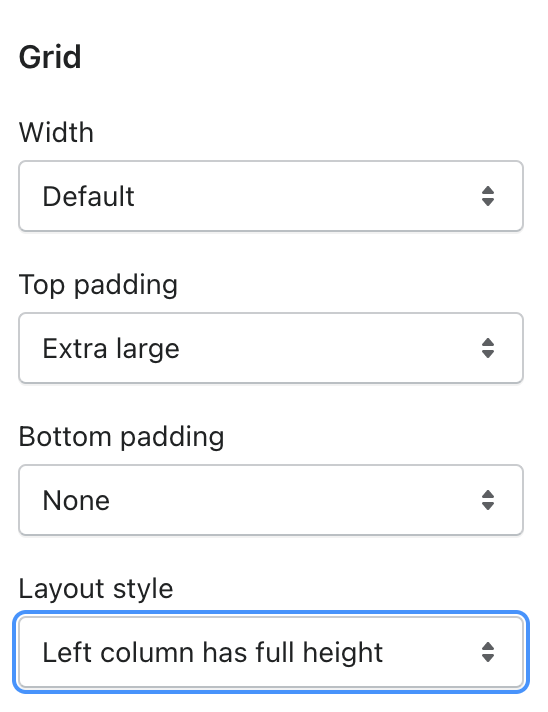 One of the two following styles can be selected for the Grid layout:
Right column has full height
Left column has full height
Note that, as you can see, the order of the blocks will visually change on the page when the layout style changes.